Our Mission Statement
Our mission is to serve the children of St. Vincent's as we grow together: building and deepening a community of faith and learning safe in the love of Christ. By walking in the footsteps of Jesus every child, irrespective of culture, belief or race, will be treated as the unique person they are and, through respect and nurturing, will gain a love of learning and reach their individual potential.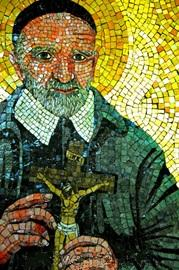 Inspired by Our Lord's teaching and Catholic tradition we will provide a challenging and enriching curriculum for our children. Knowledge, raised aspiration, respect and value of self and others will equip them to move with growing confidence onto the next stage of life.